We present "Art Walk / Bridging Urban Spaces," a TPJ reflective practice article in which authors Heather Woofter and Sung Ho Kim describe a project in Grand Center, St. Louis. "The project is divided into four multi-cultured zones that are currently separated by parking lots, pedestrian inaccessible easements, and gated buildings. The urban strategies are part architecture, art, and industrial design elements. They interface with landscape planning to engage the public in multiple scales of activity in order to bridge between discreet urban spaces."
Finally, we share interesting information about an inspirational book entitled Walking Art Practice: Reflections on Socially Engaged Paths (2018).
>> We encourage you to browse The Plan Journal and explore for yourself.
Art Walk
In the TPJ article "Art Walk / Bridging Urban Spaces", the authors Heather Woofter and Sung Ho Kim ask the question: "What is art?", and take the stance that art is around us everywhere and all of the time. Art may be natural or man-made. Art may be the speleothems sprinkled throughout a cave. Or, art may be a weathered historic building façade. With this stance, The Art Walk project creates a connective enlivened experience for the participants that "transforms surface lots into sensitive components of exterior space."
Detail model, ¼":1" (1:48) scale, of floating platforms and raised paths. Photos by © the Authors.
Project Team
Architect: Axi:Ome llc - www.axi-ome.net
Principals in Charge: Heather Woofter and Sung Ho Kim
Design Principal: Catty Dan Zhang
Project Manager and Coordinator: Jaymon Diaz
Project Designers: Evan Barrett and Elisa Kim
Design Team: Uros Stanojevic, Xuanchen Zhang, Zhengyang Wang, Young Il Pyun, Hannah Novack, David Poeyamidjaya, Chenglong Zhao, Haosheng Yu, Alex Kim and Anthony Haun
Landscape Design Consultant: Irene Compadre
Landscape Technical Consultant: Rich Kacenski of DTLS Landscape Architects
Cost Estimating: Cooper Construction
Heather Woofter is Director of the College of Architecture and Graduate School of Architecture & Urban Design as well as a Sam and Marilyn Fox Professor at Washington University in St. Louis. Sung Ho Kim is a tenured Full Professor of Architecture at Washington University in St. Louis. Woofter and Kim are founding directors of Axi:Ome llc of St. Louis (USA).
>> To learn more about Woofter and Kim's work, you can find their article available in THE PLAN Journal vol. 1/2016, no. 1
Walking Art...
The book Walking Art Practice: Reflections on Socially Engaged Paths (2018) by Ernesto Pujol is a guide written from Pujol's perspective and experiences as a monk. He suggests that walking is a cultural act that can serve many purposes– meditative, relational, recreational etc. Pujol encourages us to consider the movement of walking given whatever purpose we choose and to practice with mindfulness while not only enjoying the unique elements of each path, but also the people we encounter.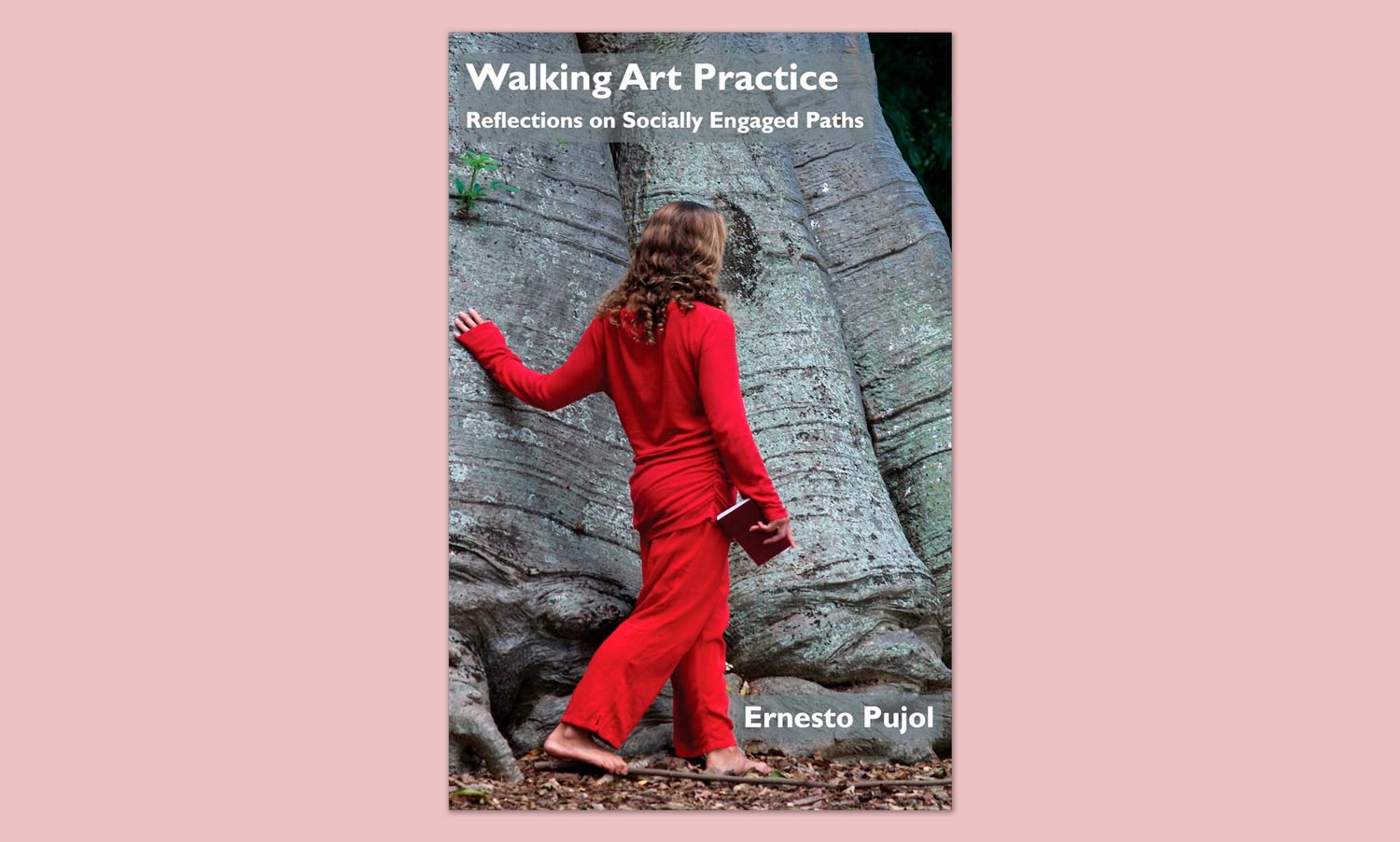 162 pages
English
March 30, 2018
Triarchy Press Ltd
6 x 0.4 x 9 inches
ISBN-10: 1911193368
ISBN-13: 987-1911193364
To learn more, check out: Walking Art Practice: Reflections on Socially Engaged Paths
Woofter and Kim's article in THE PLAN Journal and Pujol's book are pivotal reads for those seeking to learn more about the current state of the design field and the many ways in which innovative landscape planning can make a meaningful impact.
Why support + read TPJ?
The Plan Journal is intended to disseminate and promote innovative, thought-provoking, and relevant research, studies, and criticism related to architecture and urbanism. The journal grew out of an awareness that academia is all too often engaged in research that's disconnected from the real-world challenges that face different professions, and that research is only possible for a small number of professional organizations, and, even then, with limited platforms for its dissemination. The overarching aim of TPJ is therefore to enrich the dialogue between researchers and professionals so as to foster both pertinent new knowledge and intellectually driven modes of practice.
How does it work + why does it matter?
Prospective contributors are encouraged to submit proposals or complete manuscripts to the Editor-in-Chief. Subject to positive feedback, proposals can then be developed into complete manuscripts and submitted for review, using the dedicated portal on the TPJ website.
After preliminary approval, manuscripts will be forwarded to suitably qualified people for commenting. TPJ is committed to following a rigorous double-blind peer review process using at least two reviewers. The Editor-in-Chief may also occasionally invite recognized academics, critics, or professionals (including members of the editorial board) to contribute to the journal without going through the peer review process, if warranted by the author's reputation.