Natural light and lots of green spaces are the key ingredients Giuseppe Tortato Architetti combined to design the new SIT headquarters in Padua – a project built under the banner of sustainability for this multinational that's been creating intelligent solutions for climate control and energy consumption monitoring since 1953. With this project, SIT is reaffirming its roots while looking to the future. Currently in progress, the project includes the construction of a new building and the refurbishment of industrial buildings, both at the site of the company's old premises. The new build will house a research center, while the factory buildings will be repurposed as offices. Aimed at creating spaces suitable for both work and meeting with clients, the project will regenerate an entire urban district.
A double-edged project in the name of sustainability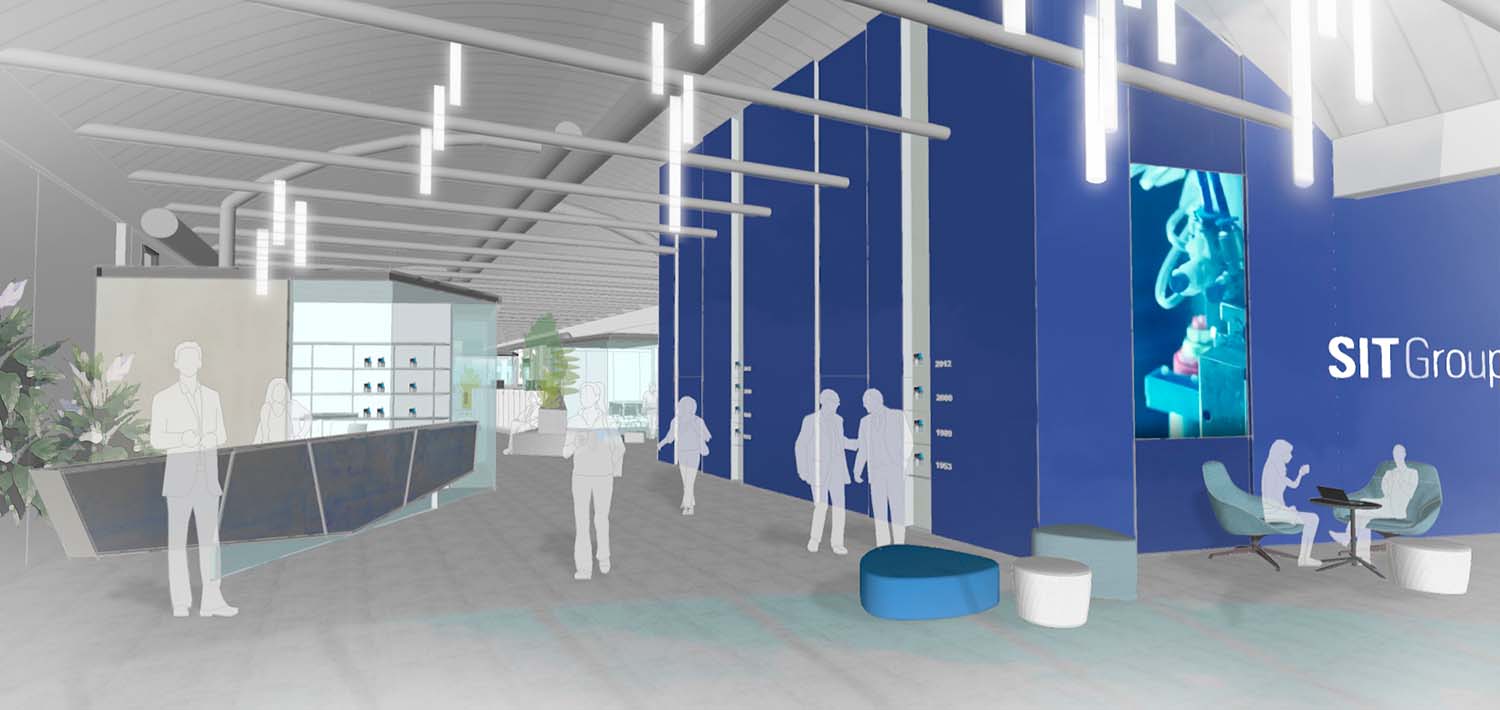 The project for SIT's new HQ has two parts, with completion expected by spring 2023. The first part consists of the construction of a new technology building. With its curving lines almost resembling a spaceship, it's to be named S_Lab and will be home to the firm's R&D department. The second part involves the redevelopment of factory buildings to house offices and laboratories, both marked by enormous flexibility so as to respond to different needs.
Giuseppe Tortato's practice also looked after the interior design, which is based around the concept of the non-orthogonality of spaces and pathways, and inspired instead by natural forms. The interior spaces were organized to create post-Covid workspaces. Blue, the color of the company logo, was used to identify different areas. The layout includes open spaces and separate offices, breakout areas, meeting rooms, phone booths, and patio gardens.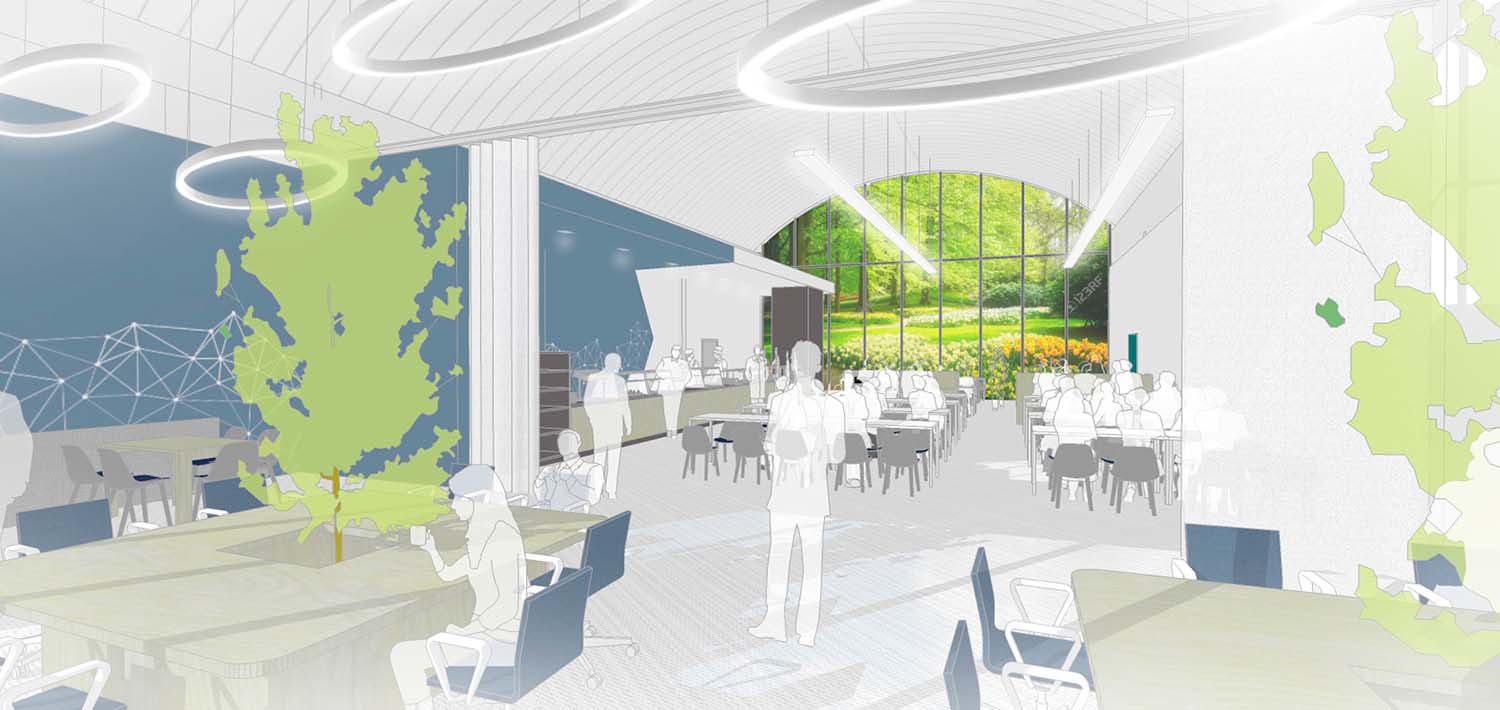 Special attention was given to energy efficiency, with a photovoltaic system meeting part of the building's energy needs. There will also be three charging stations for electric cars, and heating will be provided by boilers in the test center.
"The design of SIT's new HQ," explains architect Giuseppe Tortato, "perfectly reflects our design philosophy, which focuses on the wellbeing of the individual and follows the principles of maximum flexibility and smart working, in line with the most recent back-to-work guidelines. It includes green spaces within the old industrial buildings through the construction of patio gardens that will let workers and visitors enjoy nature or even use them in the summer as spaces for work and relaxation."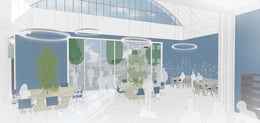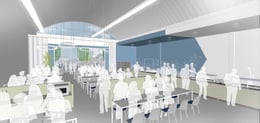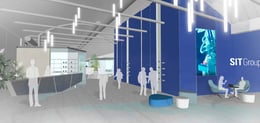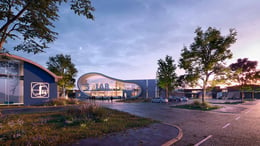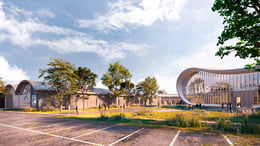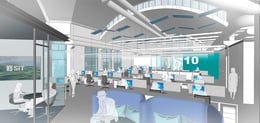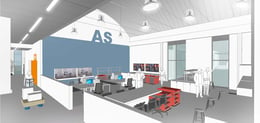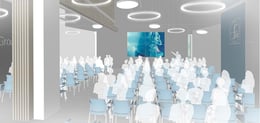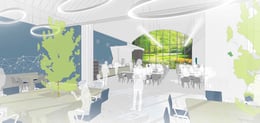 Credits
Location: Padova
Client: SIT
Project by Giuseppe Tortato Architetti
Consultants: Structures - Biesse Ingegneria; MEP - Gaia Tec; Fire Design - Studio Mistretta & Co; BIM – Simplex Design Studio
Render courtesy of Giuseppe Tortato Architetti