The Sri Mariamman Temple, located in Bangkok, is the largest Hindu shrine in the world outside India. Built in 1879, its peculiarity attracts each year thousands of tourists from all over the world. The temple is dedicated to Uma Devi, wife of Shiva and mother of Ganes, as represented on the richly decorated façades showing images of Indian deities in a multitude of shapes and sizes. To ensure the survival of this place and its integral sacredness, the family that currently guards the temple took the important decision to replace all the traditional paintings with mosaic works.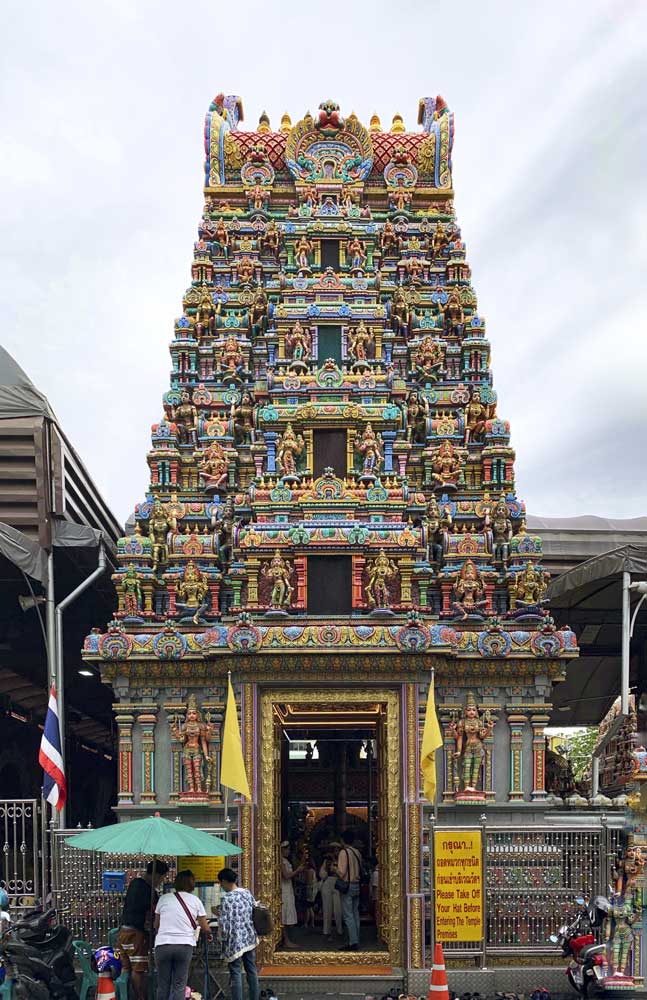 The mosaic is recognized as an "eternal painting", which maintains the splendor of the colors and the vigor of the figures represented over time. The delicate task was entrusted to the Ravenna-based company SICIS which, using gold and Murano glass tesserae, skillfully elaborated these works through the double indirect method. Each fresco was thus meticulously reconstructed, choosing the right tone for each brushstroke, for each detail. In addition to the artistic mosaic, we find works in micromosaic and minute mosaics, which are extremely precious for both the creation of materials and the technical preparation cared for by art masters with special skills that are normally used for the production of fine portraits and jewelry.
The development
The project, due to its complexity and historical-artistic content, was divided into various phases. Initially, there were created the first two deities placed at the entrance to the temple: Sri Maha Mariamman and Shiva. Subsequently the external walls of the main chapel and the independent temple were covered with gold and gold leaf mosaic. Here the sunlight shines on the golden tiles, generating a dazzling, almost enveloping effect. In the second phase, the nine Hindu deities were produced and installed, positioned in the vault of the central nave of the temple, the most spectacular part, in the niches and on two of the walls. This second phase has been the most prestigious to date and has seen the involvement of over 80 SICIS Lab mosaic masters, who have collaborated alongside the temple commission. Up to now more than 6 million mosaic tiles have been used, an even more impressive number if we think that they have been masterfully worked one by one by the hands of those who selected, cut and elaborated the individual paintings.
The future
The project provides for further developments that will continue for at least another two years due to its majesty, with the implementation of another twenty divinities that will be placed on the two side vaults of the temple. In addition, 12 micromosaics will be completed for the base of the main nave of the temple.