In our Covid world, even the arts have been forced to follow safety measures. Sometimes, though, difficulties can produce new ideas.
Netflix's Malcolm & Marie is one of the first films made entirely during the Covid-19 pandemic. With the cast comprising just two actors, Zendaya and John David Washington, there was plenty of room left for a third star: architecture.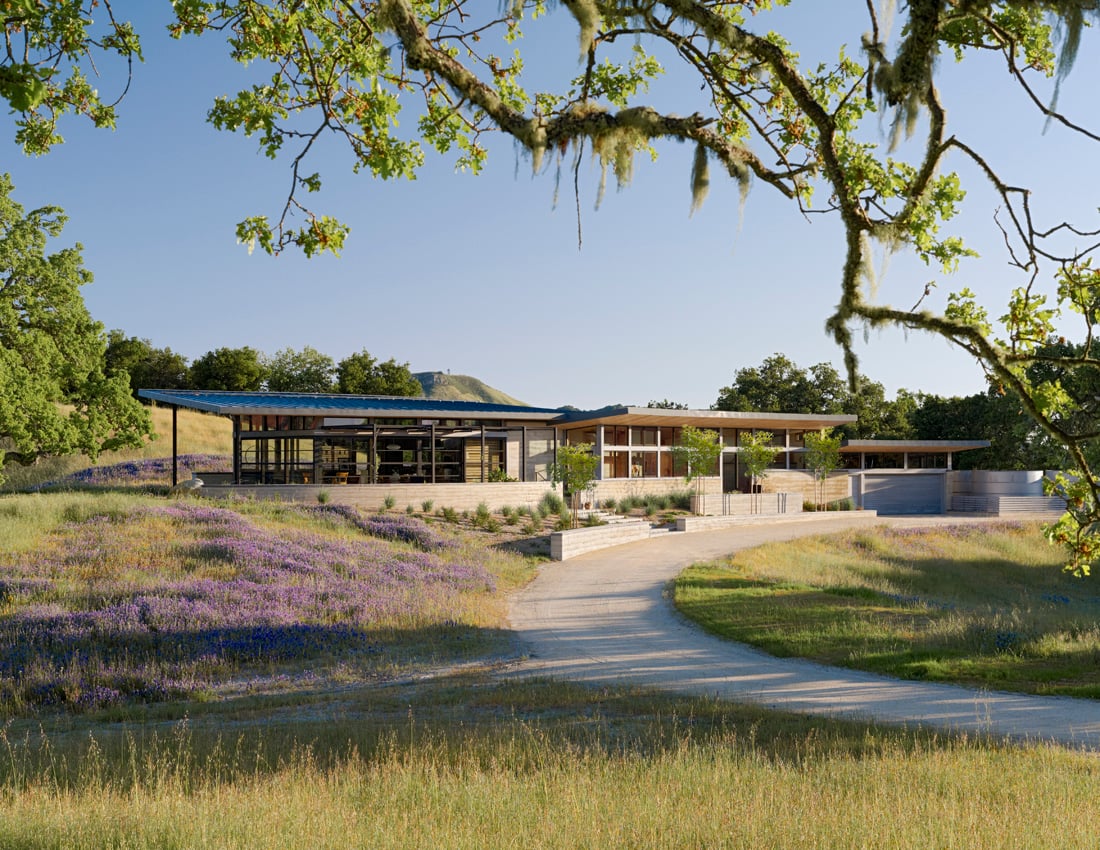 Following Covid guidelines, the Netflix crew and actors shut themselves away in Caterpillar House, a luxurious Californian home designed by Feldman Architecture, and shot the whole film onsite.
Malcolm & Marie certainly isn't the first movie made with a tiny cast and almost exclusively in a single location – other examples include The Shining, Panic Room, Carnage, The Sunset Limited, The Exterminating Angel, and the recent Italian production Perfetti Sconosciuti. But for this film, director Sam Levinson used a real home.
Located in the Santa Lucia Preserve, Caterpillar House is a modern American ranch-style home. It incorporates contemporary and sustainable elements, such as low and horizontal massing, an open plan with a strong connection between indoors and outdoors, and informal living spaces that gravitate around the kitchen.
The walls, which follow the site's hilly contours, are rammed earth and act as a thermal mass, regulating temperatures both day and night. The living area has large south-facing windows, overlooking a large patio. Glazing, natural ventilation, and shading combine as a passive heating and cooling system.
Integrated photovoltaic panels allow Caterpillar House to produce all its own energy, while three large rainwater tanks next to the home provide irrigation for the property. Caterpillar House was the first home on California's central coast to earn LEED Platinum certification.
Architect: Feldman Architecture
Location: Carmel, California, USA
Year: 2019
Photography by © Joe Fletcher
courtesy of Feldman Architecture