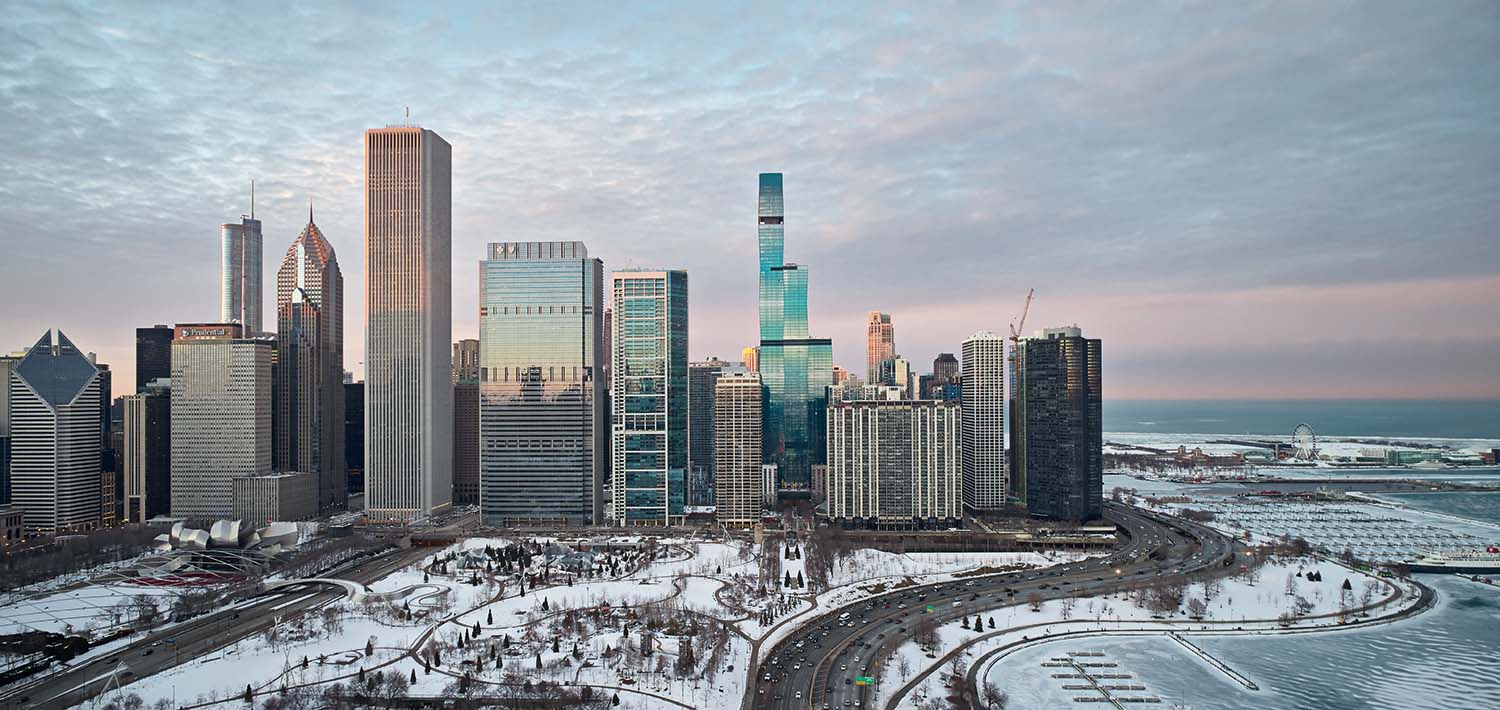 Studio Gang's St. Regis Chicago is the third highest tower in a city that claims to have invented the skyscraper and has served as a cradle of modern architecture over the past 135 years. Its legacy includes masterworks by Louis Sullivan, Frank Lloyd Wright, Mies van der Rohe, and most recently by Jeanne Gang and the office she established in 1997.
The firm is making its mark with the Aqua Tower, sculpted high rises in New York and San Francisco, and has just completed this project, one of its most ambitious to date. There are few prospects more thrilling than your first view of downtown Chicago's clustered towers as you head north on Lakeshore Drive, and Gang has enriched this ensemble with a landmark that is also a thoughtful response to context and climate.
The St. Regis, named for the luxury hotel that occupies the first 12 floors, comprises a row of three linked towers that step up from 177 to 363 m, with a low-rise block at the east end. Each comprises a stack of 12-story frustums - truncated pyramids - that alternately slope inwards and outwards to create a dynamic profile. Constantin Brâncuși employed a similar idea in his Endless Column and the plinths of his sculptures. Gang describes each tower as a stem, nestling into its neighbors, interconnected at every level, and staggered in plan to break up the mass and increase the number of corners - a desirable feature for developers. Shared amenities and green roofs foster social interaction among hotel guests and condo owners on the upper floors.
As Design Principal and Partner Juliane Wolf observes, "We wanted to create this large volume out of smaller elements and we were interested in how the frustums would repeat. We had to devise a structural solution that would not exceed the budget we were given. Chicago towers are typically built at the rate of three days per floor so speed of construction is essential to avoid cost overruns". Gang...
Proceed with your preferred purchase option to continue reading
Subscription
From 35.00 €