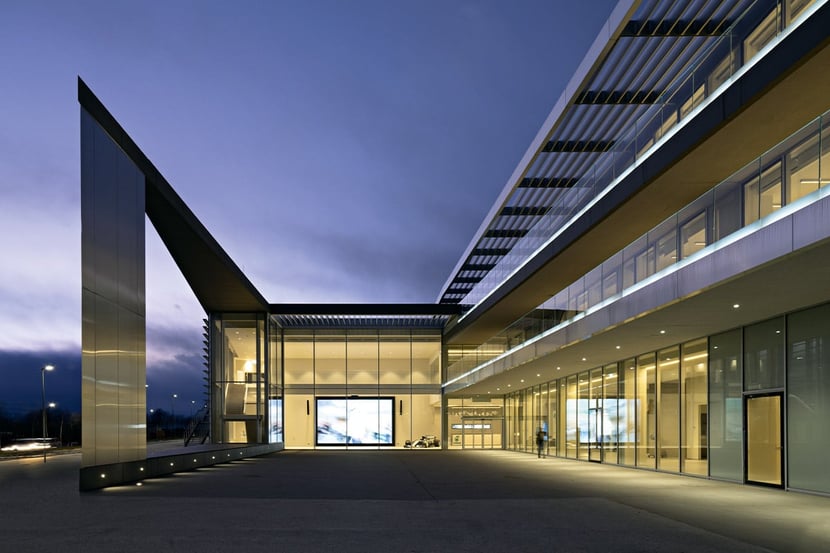 One of the driving forces behind Italy's industrial development after World War II, the petrochemical sector has left a very decisive footprint and many a scar on the landscape. A striking example is Marghera, the garden city built at the beginning of the last century on the mainland across from the islands of Venice, but marred by the other Marghera made up of oil refineries and enormous production plants that still today form the backdrop to Serenissima, the ancient lagoon city. Many similar industrial areas were built around the same period near a number of Italian ports. Further inland, refineries were put up in what was considered strategic places, ideal for logistics but stridently at odds with the agricultural landscapes molded over thousands of years. That relationship between these complex petrochemical facilities and their context has been fraught. But although eyesores, industrial plants were seen as inevitable, their construction dictated by the language of chemical engineering in which architecture had no say.
In 2007, the Maltese multinational Petronas bought the historic Fiat Lubrificanti plant, turning it into an advanced research unit for automotive engine oils. Petronas has always set great store by architecture - we all remember the Petronas Towers in Kuala Lumpur designed by César Pelli in 2008. True to form therefore, the company did not want its research center in this corner of Piedmont in north-west Italy to be the typical industrial blot on the landscape but an architecture that would slip effortlessly into context.
The new Petronas Lubricants Research Center stands on plot that is part of a larger triangular shaped business and production district, bordered by a railway track and provincial road, which cuts into the orderly pattern of fields typical of the agricultural system in this area around Turin. The design conceived...
Proceed with your preferred purchase option to continue reading
Subscription
From 35.00 €