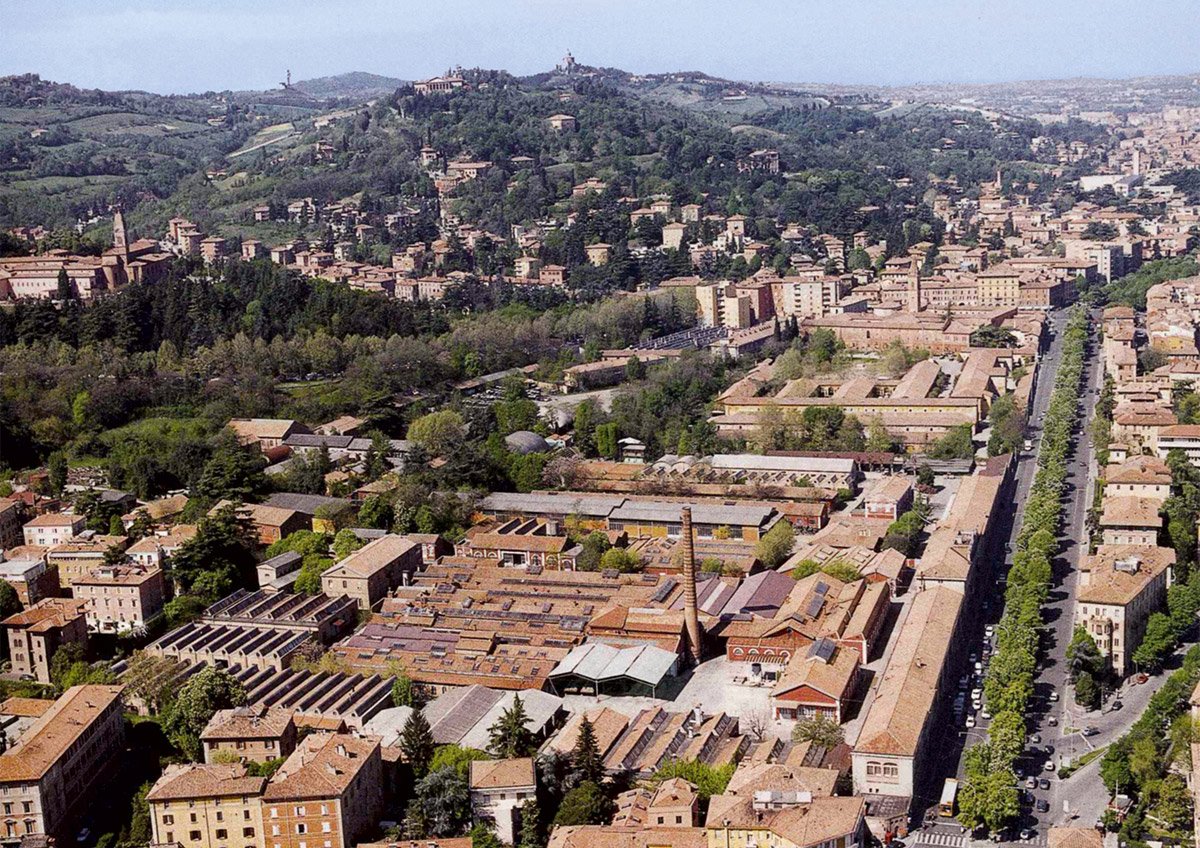 Two Realities
There is an area of Bologna of some 9 hectares, half occupied by old buildings, the other half given over to natural greenery. It stands as a miraculous remnant, a perfect hinge between the old town and the hills just behind it. For 150 years, from 1796 to the Second World War, it was an out-of-bounds military precinct. More recently it has been eyed longingly by architects and engineers alike who have proposed a wide range of possible projects: a residential neighbourhood, a town park, new courts of justice and a university campus. Appetites were only whetted when it was known that the area was already settled as early as the 8th century B.C. as testified by the remains of a necropolis.
Bologna University goes back some 925 years. It's the oldest establishment in the Western world and from the outset closely linked to the city that hosts it. Today with some 87 thousand students, 3 thousand teachers and 3 thousand administrative and technical staff, it is the region Emilia Romagna's biggest business. Thanks to the influx of young people, it has brought a triple benefit to the city: generational, cultural and economic. Bologna University is not of the city but in the city since its boundaries extend to the whole world.

The Project
"I intend to hand over this area to the University". These were the generous, far-sighted words uttered by the city mayor in December 2012. The University replied by immediately setting its Departments of Architecture and Civil Engineering to work on the "Staveco Laboratory". University researchers and some 14 firms with professionals under 40 are involved in the project whose clear objective is to deliver a truly merit-based international university campus with facilities for a college of excellence, visiting professors, a residence for top graduates, a library, and language and interfaith centres that will sit alongside a...
Proceed with your preferred purchase option to continue reading
Subscription
From 35.00 €