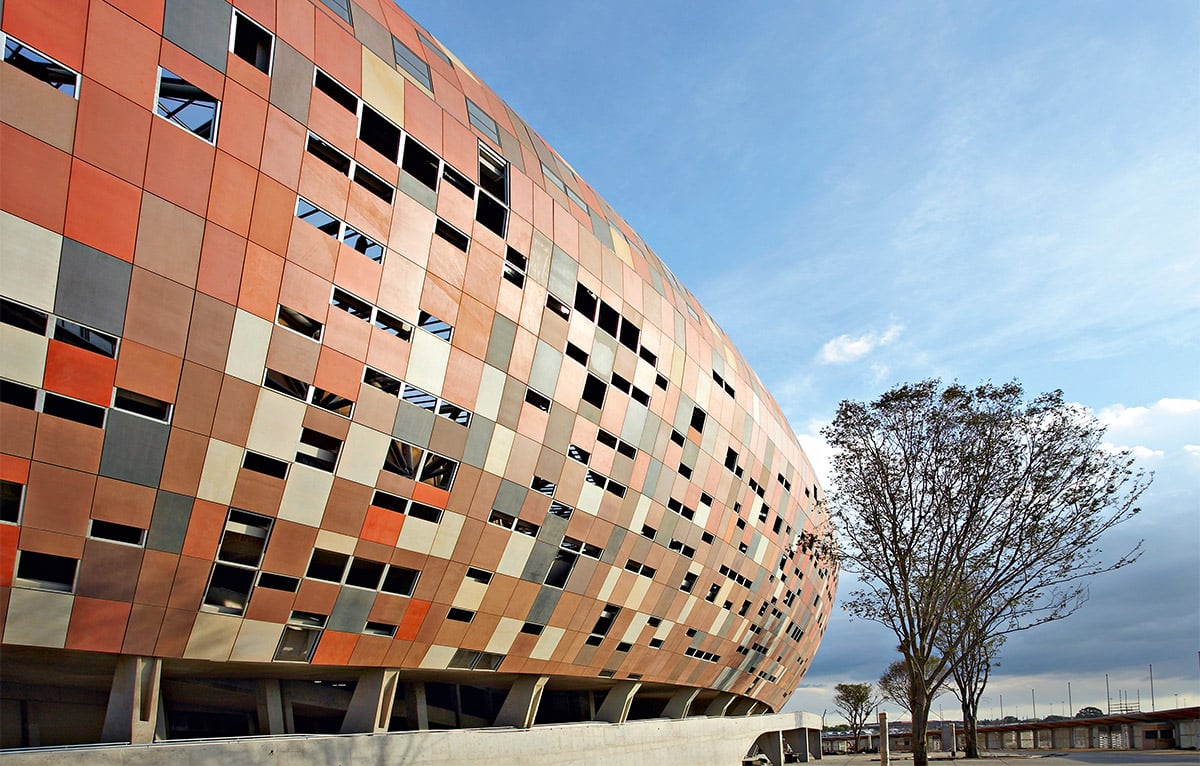 On being assigned the 2010 Soccer World Cup, South Africa has embarked on a sweeping modernisation and upgrading programme of her sports facilities to meet international regulations.
Located in Johannesburg, a city founded on mineral wealth and today also a financial hub, Soccer City Stadium lies in the district of Soweto, the black township that significantly became world famous during the civil rights struggle against apartheid. The stadium will host the opening ceremony of the championship, intermediary-round games and the final.
The architectural upgrade is the work of South African practice Boogertman Urban Edge + Partners in partnership with Populous and entailed partial demolition of some structures and the building of new facilities to ensure requisite international standards.
Seating capacity has been increased to 88,853. All spectators are ensured unimpeded...
Proceed with your preferred purchase option to continue reading
Subscription
From 35.00 €