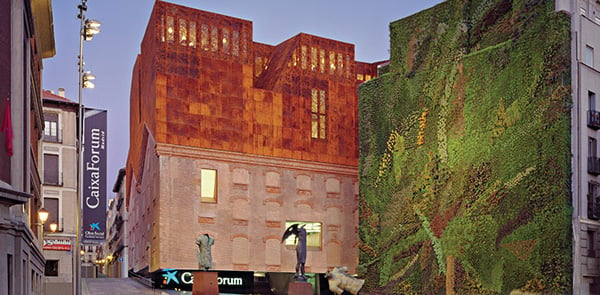 Located in Madrid's 'museum mile' where the Prado, Reina Sofia and Thyssen-Bornemisza museums cluster, the CaixaForum designed by the Herzog & de Meuron practice is a new architectural focal point, a magnet for a wide range of exhibitions, performing arts and community activities especially in the contemporary arts. The architecture is worthy of the complex programme. The CaixaForum building is a keenly honed restoration and expansion of a former industrial complex, the Central del Mediodìa electricity power station whose northlight roof, brick perimeter walls and richly decorated windows were a major industrial landmark of Madrid's 20th century urban fabric.
It was this monumental presence that Herzog & de Meuron took on.
The aim: to transform the architectural and urban function of the building and so its urban context. The result is a new public space and a new...
Proceed with your preferred purchase option to continue reading
Subscription
From 35.00 €