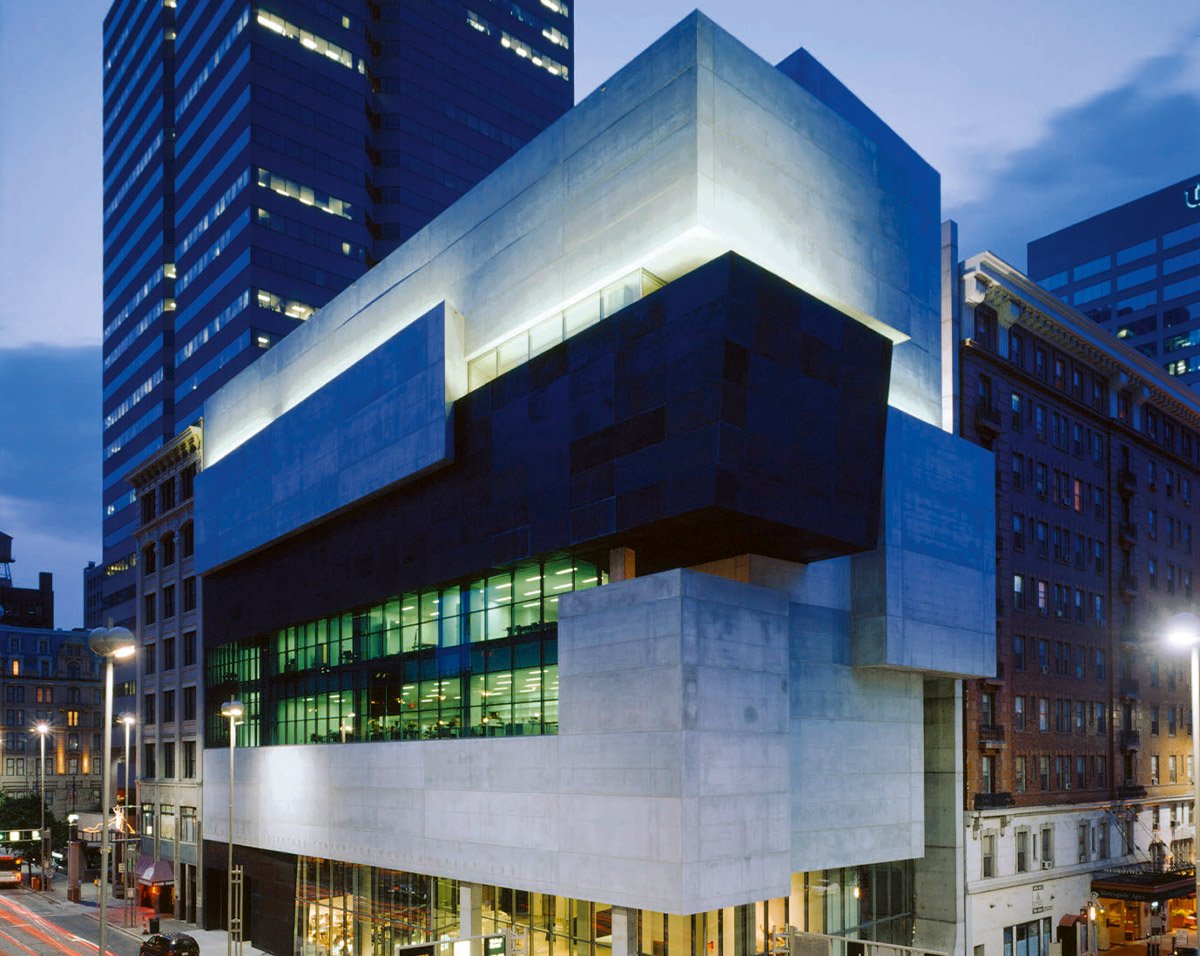 After Hong Kong's Peak, London's Trafalgar Square, and Berlin's Kurfurstendamm, Cincinnati may seem an unlikely site for the glamorous and very talented Zaha Hadid to finally achieve a complete urban building. Glamorous, Cincinnati is not.  It's another post-industrial American city, a pragmatic grid laid out on the banks of the Ohio river; but a grid in which Hadid has located a Utopian convergence of the geometric and the topological.  Her radical accommodation of its provocative Lois and Richard Rosenthal Center for Contemporary Art extends certain conditions already present in Cincinnati to both challenge and be specific to place. This is one of Hadid's most remarkable qualities, her divination of lines and planes of both orientation and organization in each specific context. Harnessing these geometries into spatial form, Hadid's contextualism is concerned therefore not with mimicry or historicist façades but with the unfolding of space and the experience of architecture in unprecedented, mobile ways.  Hadid allies local analysis to an exploration of dynamic space, abstracting each site into elements that seem - as at her remarkable Vitra Fire Station in Germany - to emerge from Planet Earth itself.
At this street intersection in Cincinnati, Hadid's building appears as half-a-dozen opaque boxes stacked horizontally and thrusting, like a bundle of deep diving boards, out over the public domain.  The lot is an elongated rectangle, and Hadid exaggerates its proportions by striating her plan longitudinally.  This generates the block-like shards suspended above the pavement and glazed entryway.  Projecting from the party wall on East Sixth Street, the shards also inflect slightly to increase the composition's implied dynamic. Obversely, the Rosenthal Center's shorter façade reveals the chopped, blunt ends of these forms and of a second, staggered set of projections hovering out over Walnut Street.
In theory the pavement from East Sixth Street flows into...
Proceed with your preferred purchase option to continue reading
Subscription
From 35.00 €