During these complex times, our health and wellbeing – as well as our planet's – have become the key focus of many designers as we transition into a new design era. With this in mind, Delta Light joined forces with Ben Van Berkel, founder and director of Dutch architecture studio UNStudio, to rethink our new home-based work environments, making them more dynamic and comfortable than ever. Their collaboration produced Soliscape – a.k.a. "Sound and Light Scape" – a new lighting solution designed by UNStudio and manufactured by Delta Light intended to enhance our indoor wellbeing, from both the sound and light perspectives.
A scalable, modular lighting system, Soliscape lights the workplace using a self-learning mechanism that takes its cues from analyzing a series of data, combining lighting, acoustics, and IoT. Over the course of a day, Soliscape's sensors record the type of activities performed along with a series of environmental parameters, such as natural light levels. Then, using its eco-sustainable sound-absorbing panels, it is able to reduce the amount of ambient noise.
This innovative product uses LED light sources designed by Delta Light using its exclusive Melanopic Light Technology®. This makes it possible to provide a constant source of natural white light, while attenuating blue frequencies and encouraging the production of melatonin, according to the natural circadian rhythms.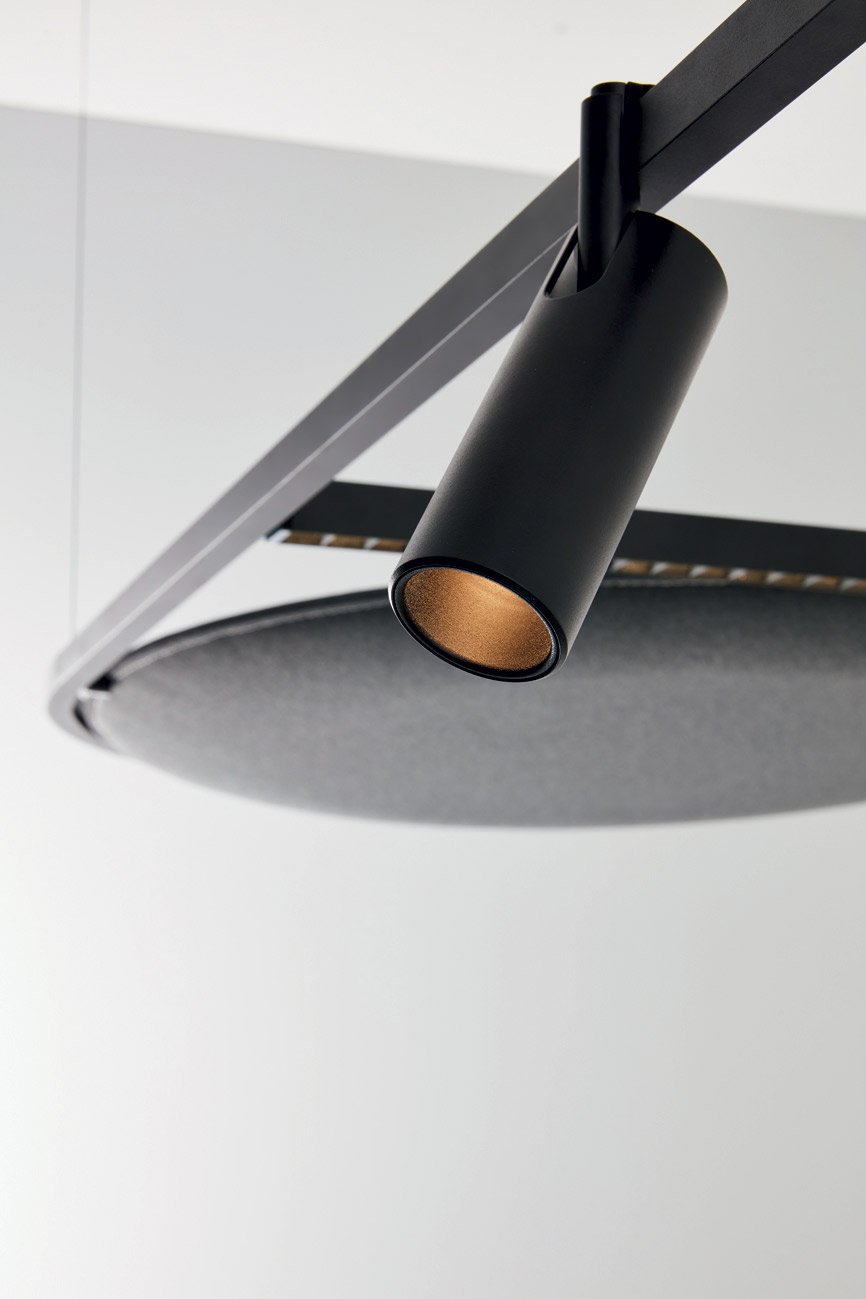 This human-centric vision, a cornerstone of UNStudio's design philosophy, combined with Delta Light's expertise in lighting design, have produced this range of designer options with their rounded shapes and different color schemes.
For more information, visit www.deltalight.it