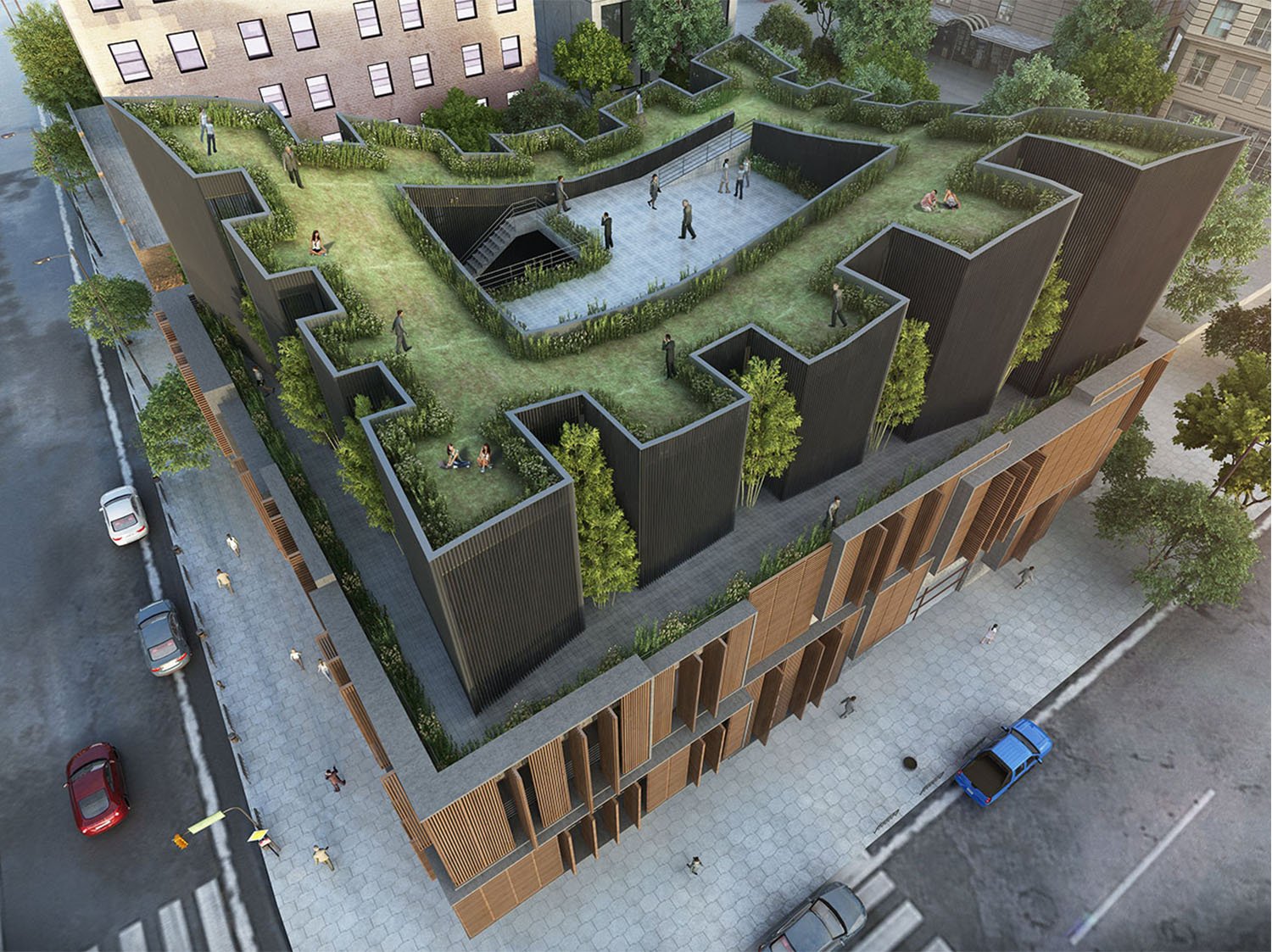 Situated at a road junction in Adelaide an existing commercial building of ground and two upper levels is to be extended upwards by a two floor addition.
Office levels are added to the existing building with a setback to provide a landscaped terrace along the perimeter. In addition, sequential indentations are created to provide landscaped spaces in the form of external courtyards at the terrace level. These provide open outdoor spaces & simultaneously increase the natural light penetration to the internal volumes.
The 4th level extension solely to provide additional office spaces and the 5th level extension provides common recreational & community spaces for the entire building since there is no existing open space within the plot. In addition the roof top of the 5th level is created as an undulating curved garden space.
The entire additional space extension is designed to add landscaped areas, community spaces & additional offices within a site and an existing building that does not have any open spaces.
The existing glass façade of the lower levels is proposed to be changed to windows that open into screened balcony spaces to provide outdoor spaces to the existing offices too.
The screens are scientifically added to reduce the heat gain into the building and render it more energy efficient.
The design mitigates the restrictions necessitated by the existing structure, creating a completely new feel to the existing office spaces while adding more office spaces and creating outdoor spaces at each level.
Credits
ADELAIDE
AUSTRALIA
Genworth Group, Australia
10/2023
4238.60 mq
SANJAY PURI ARCHITECTS
Sanjay Puri, Mamata Shelar, Omkar Rane, Kruti Mehta, Shreya Sodhia
-
-
-
SANJAY PURI ARCHITECTS
Curriculum
Sanjay Puri Architects are listed in the top 100 architects worldwide by Archdaily. Architizer, New York includes Sanjay Puri Architects in their list of the top 136 design firms worldwide. The firm tops the list of WA Community , UK award winners across the world.

Winning the World Architecture Festival's Best Housing Project of the Year 2018 in Amsterdam and the World's best residential building in the LEAF Awards, London, the firm has won over 250 awards including 160 international awards and over 100 National awards.

The firm founded in 1992 has won architectural projects in Spain, Montenegro, Mauritius, Abu Dhabi, Dubai, Montreal, Oman and Dallas in addition to projects in 40 Indian cities.

With a firm strength of 72, evolving design solutions that are contextual and creating spaces that revolutionize the way they are experienced form the essence of the firm's design philosophy.