The new multifunctional center at Porta Nuova is one of the symbols of Milan, projecting the image of a dynamic and contemporary city. For decades occupying a marginal position in city planning circles, included as part of renewal projects that were never implemented while suffering further and further abandonment, since the turn of the millennium the Porta Nuova area has been undergoing redevelopment, and has become the flag-bearer for Milan's redevelopment. The new Business District has attracted finance companies and the headquarters of multinationals that, as well as bringing their management to the area, have also built high-quality, landmark buildings. This is most certainly true of Amazon's new headquarters, situated in Via Monte Grappa, right next to the business district. The e-commerce multinational inaugurated its headquarters here in late 2017. GBPA Architects won the design competition with engineering company TEKNE, coming up with a major project to restructure and refurbish an iconic 1970s building that was formerly home to Marie Tecnimont. The previous building was designed as a stronghold. A massive edifice, it was conceived with an aluminum shield built out of many sunshade blades, to protect the building from the street while at the same time symbolically representing the company's technological innovation and prowess. Amazon's desire to maintain the existing architectural style, most notably the tight rhythm of its sunshade blades, was achieved through the new building's lightweight and transparent glazing. The new building is fronted with a curtain wall glazed façade, and features vertical printed glass fin cladding. The anodized aluminum pilasters from the previous façade were retained to run along the full height of the elevations, creating a macro framework for the new glass fins. Transparency and visual permeability provide key inspiration for this work: the building's interpretation and interior/exterior relationship are clearly defined; its impact within the surrounding context strikes a compositional balance between geometrical forms that is immediately evident to the viewer, offering the greatest possible complexity on the site where it stands. The building fosters new ways of living, new ways of relating to the city, and new ways of interpreting coworker relationships... Indeed, a new way of experiencing the workplace. The building's previous division into two blocks, each with its own connections and separate elevators, was updated through the addition of a central hub to which all pathways lead; this hub also serves as a venue for employees and visitors to meet. Partial demolition of one of the two sides made it possible to insert a covered internal piazza. The office building complex is designed to be contemporary, reflecting the Group's modern and dynamic philosophy. The interior offers a variety of different-sized meeting rooms, flexible and multi-functional rooms, areas for relaxation, co-working spaces and a large ground floor lounge area. Built to comply with the latest energy efficiency and environmental sustainability criteria, the building has achieved LEED Platinum Certification status. Amazon's new headquarters has maintained a considerable degree of continuity with history, enhancing the previously-existing architecture through a modern and elegant re-interpretation, updating its relationship with its surrounding context by employing specific materials and adopting a lifestyle-led approach.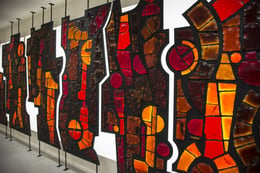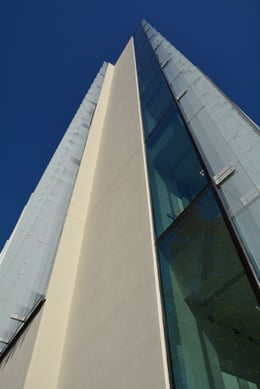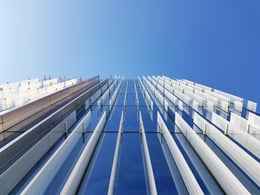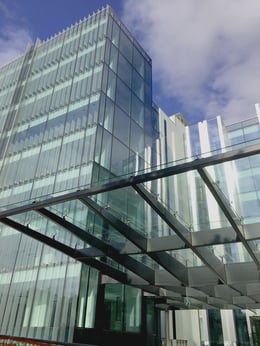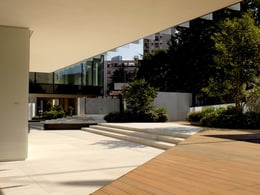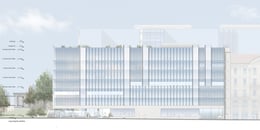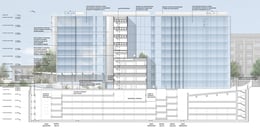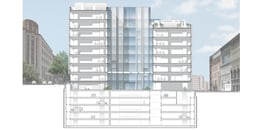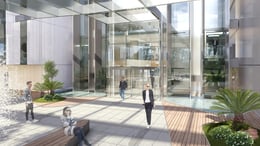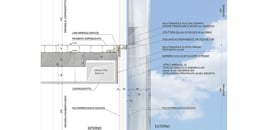 Location: Milan
Client: Amazon
Completion: 2017
Gross Floor Area: 18.000 m2
Architects: GBPA Architects
Design Team: Antonio Gioli, Federica De Leva, Mara Brozzi, Nicola Borsato, Giulia Sovico, Giorgia Martinoli, Denis Zuffellato, Giovanni Bracchi, Jacopo Cavazza, Milica Cudic
Construction Management: Arch. Michele D'Ambrosio - TEKNE
LEED Certification: TEKNE
Construction Project Manager: Ing. Giovanni F. Chiesa - TEKNE
Project Manager: Ing. Ascanio Colombo - TEKNE
Client Project Manager: Arup Milano
Partnerships: Sercos - Alpiq
Façades Contractor: Stahlbau Pichler
Suppliers
Mechanical Plant: Shako
Glass Frames: Lineaser Serramenti
Steel Structure: OCML
Paving: Liuni
Bathroom cladding: Mirage Granito
Sanitaryware: Ceramica Catalano
Bathroom Fittings: Ceramica Dolomite
Doors: Garofoli
Firedoors: Ninz
False Ceilings: Profilsystem
Lighting: ZG Lighting (Zumtobel)

Photography: © Marco Introini Photography, © GBPA Architects, © Amazon
GBPA Architects
GBPA Architects operates through two structures, GBPA and GBPA UK. The practice boasts robust integrated design experience domestically and internationally in the fields of institutional building for major clients including investment funds, banks and welfare bodies, as well as in retail, mainly in the fashion and catering industries. GBPA supports its clients all the way from the conception and design development stage, right through to construction. The practice guarantees optimal quality in its architectural choices, distribution-based solutions and interior design, ensuring that its buildings fit perfectly into their respective markets. GBPA Architects has accomplished professionals in the fields of architectural design, interior design, space planning and retail. Beyond its design work, the practice is frequently involved in town-planning, from security to works management. In its quest to deliver lead-edge, sustainable projects that satisfy its clients' desires, GBPA Architects constantly seeks architectural excellence through the quality of the materials it uses, innovation, and attention to every detail.