House in Tamatsu
Ido Kenji Architectural Studio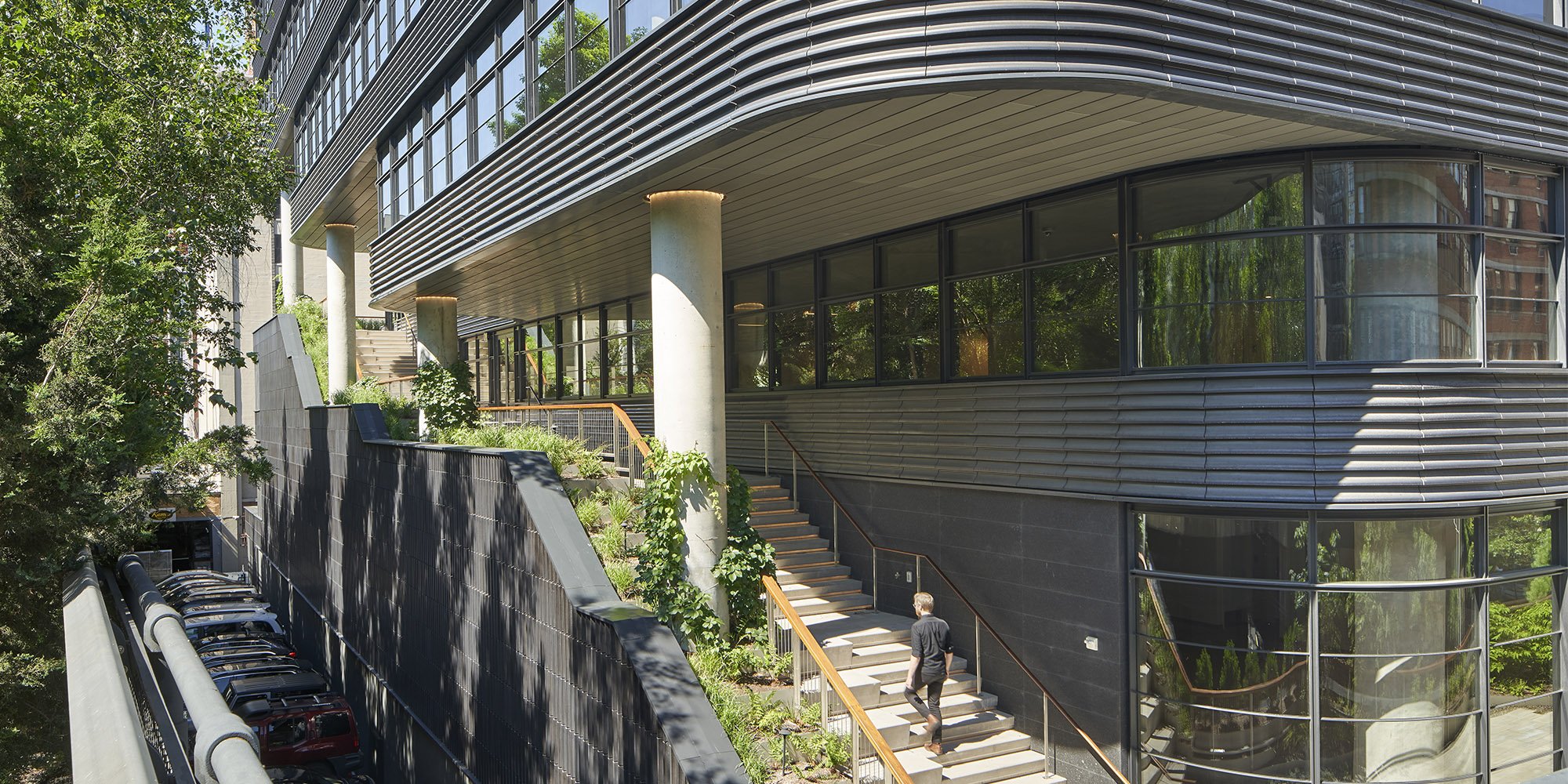 Moreover, one of two walls rotated 14 degrees on the plan of the second floor is also inclined to the vertical plane, and the part which overlaps the stairs is turned up, and resembles origami or a facet. This inclined wall frees people's feeling by deviation from the norm, simultaneously the sense of touch of the degree of inclination and the light to reflect of that inclination cause a new physical sense. The building's white box is completely different from the building of the neighborhood. It is the appearance which the cylindrical volume of the second floor rotated 14 degrees penetrates into the building. Box-shaped cantilevered stairs are floating in the void.
Project Name: House in Tamatsu
Use: residence
Site: Osaka, Japan
Architect: Kenji Ido / Ido, Kenji Architectural Studio Design
Period: March. 2011 - February. 2012
Construction period : March. 2012 – August. 2012
Structural engineer : Masakazu Taguchi / Taguchi Atelier Planning Structure
Structure system: timber construction
Total floor area: 94.46 sqm. building area: 32.75 sqm.
Plot area: 43.21sqm.
Building scale: 3 storeys
Photography by: Yohei Sasakura.
© Maggioli SpA • THE PLAN • Via del Pratello 8 • 40122 Bologna, Italy • T +39 051 227634 • P. IVA 02066400405 • ISSN 2499-6602 • E-ISSN 2385-2054